The Wahoo in Oahu
Your Guide to Ono Fishing
Known as the Ono in Hawaii and the Wahoo across the globe, this fish is notable for its long, thin, striped body and range of different colors. With such a beautiful, distinct appearance, the Ono is worth catching for the picture alone; add in its delicious meat and nothing should stop you from seeking it!
Hawaiian Ono Fishing off Oahu
The Wahoo takes to Oahu's waters throughout the year, and is especially abundant between March and September. It is relatively small on average, with a mean weight of only 25 pounds, but it does range much higher than that. The largest one caught near Oahu was 124 pounds, so be prepared for the possibility of a formidable fight with this fish. Even if reeling it in isn't itself a challenge, finding it can be, as Wahoo do not swim in schools. Your best bet for catching one is through trolling; both live and dead bait will attract it.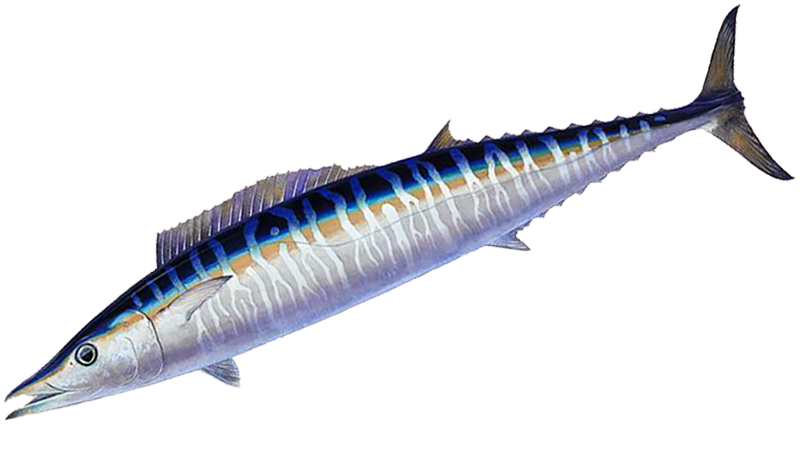 | Fishing Season | Oahu | Maui | Kauai | Big Island |
| --- | --- | --- | --- | --- |
| January | Fair | Fair | Good | Fair |
| February | Fair | Fair | Good | Fair |
| March | Good | Fair | Good | Fair |
| April | Good | Good | Peak | Peak |
| May | Good | Peak | Peak | Peak |
| June | Peak | Peak | Peak | Peak |
| July | Peak | Peak | Peak | Fair |
| August | Peak | Good | Good | Fair |
| September | Good | Good | Good | Fair |
| October | Fair | Fair | Good | Fair |
| November | Fair | Fair | Good | Fair |
| December | Fair | Fair | Good | Fair |